October 13, 2014 at 6:20 pm
It would be an understatement to say that the Lady and I love the country of Spain.  We've been twice together and I've been one additional time, on top of those adventures.  Indeed, two years time we hope to take the pilgrimage of Camino del Santiago, during my sabbatical from work.  The people, the food, the landscapes, and of course the WINE…all of it continues to pull me back to this venerable country.  I was recently introduced to wines from a Spanish Denominación de Origen for which I had little familiarity: Cigales D.O. (WL, Tw, FB, YT). Once again, I was presented with wines that show off great complexity and straight-up tastiness, but with nary an expensive price to be seen.
The Cigales D.O. (as well as the city of Cigales) is located in the province of Valladolid in the region of Castile-León. It is roughly in the northwest center of the country.  This is, not atypically in Spain, a rather dry region, with plenty of heat and sunshine in the summers and it can also get quite cool in the winter.  The clay and limestone soils, sometimes covered over in large rocks for warmth, are ideal for wine-growing however. Many of the vineyards are very old and picturesque with their wizened, gnarled, and low-slung, head-pruned profiles. You can see these beautiful vines in their wonderfully whimsical video tour through the region, embedded below.
With their tempranillo-dominated red and rosado blends, these wines show off some of best characteristics of that wine varietal.  Deep and dark, black and red fruit, earthy savory notes of anise, herbs and leather (with aging); a zing of flinty minerality from those limestone soils and always, great acidity for all of the wonderful food that is found in that region (coming from the cooler nights).  We have a lovely, more traditional tapas house here in Napa that we frequent pretty often called Zuzu.  We brought the Carredueñas Cigales Tinto Roble 2012 to dinner there one night at their bar and it was a perfect example of the aforementioned tasty wine characteristics, making it our favorite of the three samples.  All of the staff at Zuzu, no slouches in Spanish wines, agreed that it was a steal at ~$14.  The Hirart wines kept up the quality run and their labels were fantastic examples of Spanish graphic design.
While it is always difficult to try to understand the wines of a region with only n=3 examples, it is clear to me that the regions can produce great wines at very affordable prices.  They certainly need a lot more exposure and distribution here in the US.  ¡Salud!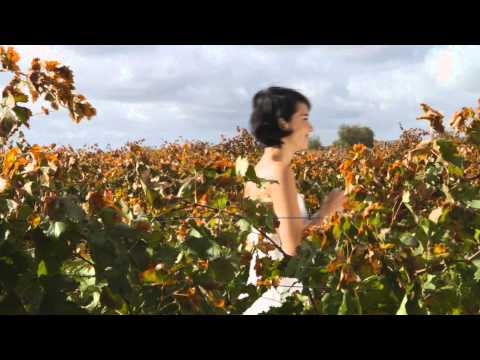 I received the wines listed below as samples from ARGOS Consulting.
Hiriart Cigales Lágrima Rosado 2013
 Carredueñas Cigales Tinto Roble 2012
Color: Darker garnet in the core here, with brighter ruby edges, violet highlights.
Nose: Great deep and ripe black and red fruit here, of plum and black cherry. The fruit is wrapped in good earthy flint, along with integrating oak.
Palate: Full and rounder, this shows off a lot of good mouthfeel and flavors at such a low price point. That same deep and ripe dark fruit is also found here, along with toasted and flinty earth. The tannins are firm and fine, with great food-based acidity to enliven all of these flavors into the long, toasted finish. Good value: QPRWK.
Ward Kadel - @drXeNo
is the founder of
Vinopanion
wine blog, the West Coast Ambassador & Staff Blogger for
WineLog.net
and
Le Wine Buff
for
Bordeaux.com (CIVB)
. He will try any and all wines and tends to write about the parts of his life that include wine...like virtually all of it! He and his wife grew up in Napa and Sonoma and they still live in the Napa Valley. View Ward's
WineLog
and check out the wines he's recommended with his
WKBadges
. Follow him on
Twitter
and Like
Vinopanion
on
Facebook
.
Contact him: "Ward at WineLog.net".
Ward happily accepts samples but does not guarantee a review, positive or negative.
Leave a Reply