September 11, 2014 at 5:58 pm
Over two weeks have passed since a significant earthquake hit Napa and the surrounding cities, at 3:20am Sunday morning 08/24/14. Named the South Napa earthquake by USGS, the 6.0 quake hit Napa particularly hard, despite what could be considered a quake of intermediate intensity.  Due to the east-west nature of the quake movement, "river valley sediments," and the fact that the rupture "propagated NNW" in direction, the bulk of the quake's energy was sent "NNW towards Napa," according to USGS scientists.  All of these factors resulted in very significant damage that was almost entirely localized to the city of Napa, especially to its historic downtown and to the southwest neighborhood of Browns Valley, my childhood neighborhood and still where my parents reside (ShakeMap copyright USGS).  The Lady and I live about 1 mile NE of Browns Valley, on aforementioned river valley sediment/silt, in fact. It is for these reasons that it can be hard for even other Bay Area residents to understand just how much this earthquake has affected our dear valley. Perhaps the most difficult aspect of this natural disaster is that has hit in the middle of an early harvest, so the Valley must recover while still going through its annual vinous renewal.
After an absolutely lovely night out for our 14th wedding anniversary, we were jolted awake (and I mean JOLTED) by the quake. Our second floor abode felt like it was jumping up and down for the entire extent of the 30 second jolting.  It shook so hard that The Lady hit the floor twice trying to get under the door frame, but little pug was the smartest, immediately falling and rolling under the bed (but not before cutting his poor eye).  When we could finally see our home in the early light of the morning, we saw that it was completely trashed, with at least half of our breakables completely destroyed. We spent two days at my parents house while we got the place tidied up and safe again.  Despite all of this, we were lucky: no structural damage (two buildings near us were closed), and all of our neighboring wineries and hotels were closed for at least a week (or remain so).  Pug is all better and all of our bruises are healing.
On the other hand, downtown Napa residents and businesses still have a long way to go to recover.  Many are displaced due to red-tagged or yellow-tagged buildings and homes.  The last two weekends have seen The Lady and I traveling up and down the valley, finding out how our friends have fared and if they needed any help getting through their quake trevails.  Stories of similar trashed homes were heard, along with hotel and winery closings all along Solano Ave, near our own home; cars jumping in the night off Butler Bridge in South Napa, due to the ground shifting and settling in the approach to the structure, and many, many stories of neighbors helping others in the dark morning.  That part has been all quite heart-warming in fact, just hearing about how our valley has come together to help each other recover, even if external help hasn't quite kept up.  Two excellent drone videos of some of the damage caused by the quake have been produced by Evan Kilkus and are embedded below.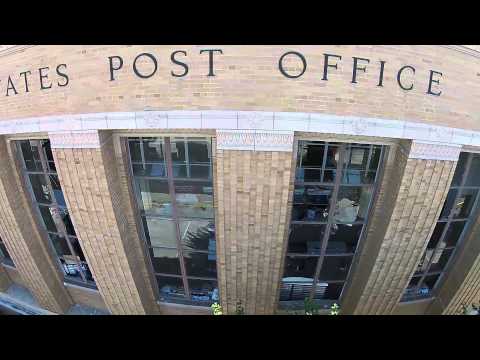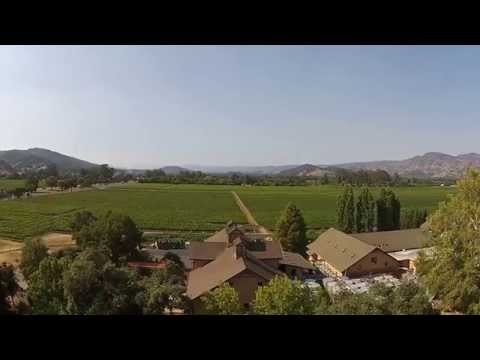 Listed below is a partial list of business that were fine, have recovered, or are in need of further support.  I've also included some great organizations that are taking food, money, or time donations to help the valley during this hectic time of harvest.  Please support those businesses and please DO COME to Napa.
The Valley is alive with harvest and its annual sense of renewal is made even doubly so, as we all recover from the #NapaQuake. Cheers and thank you!
Earthquake recovery organizations:
 Napa Valley Community Disaster Relief Fund – Founded by the Napa Valley Vintners organization with a *huge* $10 million pledge, they also have put together a fantastic hub for quake relief information.
Napa Earthquake Volunteers – #NapaStrong – GoFundMe.com – A hugely succesful effort, immediately started by winemaker Jason Moore of Modus Operandi Cellars (WL) who lost quite a bit of wine himself.
Napa winery, restaurant, and business reports:
Please do visit and support the businesses listed below! With the exception of Trefethen and Buoncristiani, they are all open for your visits (09/10/14)!
 Cornerstone Cellars (WL) got hit particularly hard, losing wine and equipment, well-covered by Another Wine Blog. (see enclosed photos).
Zuzu, a major Vinopanion tapas fav, also sustained minor damage in the quake, but was able open back up quickly enough.
Trefethen Family Vineyards (WL) found their National Historic Landmark tasting room building very badly damaged, leaning to one side.  See the embedded video above for a much more detailed view.
The Hess Collection (WL) also lost a fair amount wine and equipment, and even saw many thousands of gallons of delicious 2013 Mount Veeder cabernet flood their mountain meadow garden, staining it all a deep burgundy.
 Bene Gusto Browns Valley also sustained a lot of damage and is a local Vinopanion fav foodie spot, but is now fully reopened for their Italian and thin crust pizza fans.
Buoncristiani Family Winery (WL) also took heavy losses in the cellar to most of their barrels that were stored offsite, and their beautiful shared tasting room downtown has been red-tagged (Vintners Collective).
Wineries that survived with minimal damage happily include Chimney Rock Winery (WL), Delectus Vineyard and Winery (WL), Nichelini Family Winery (WL), Kapscándy Family Winery, and Raymond Vineyards (WL).
Ward Kadel - @drXeNo
is the founder of
Vinopanion
wine blog, the West Coast Ambassador & Staff Blogger for
WineLog.net
and
Le Wine Buff
for
Bordeaux.com (CIVB)
. He will try any and all wines and tends to write about the parts of his life that include wine...like virtually all of it! He and his wife grew up in Napa and Sonoma and they still live in the Napa Valley. View Ward's
WineLog
and check out the wines he's recommended with his
WKBadges
. Follow him on
Twitter
and Like
Vinopanion
on
Facebook
.
Contact him: "Ward at WineLog.net".
Ward happily accepts samples but does not guarantee a review, positive or negative.
Leave a Reply